Airbrush Tattoo Pro Stencil Trash Polka
Out Of Stock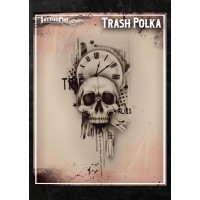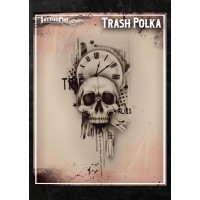 Airbrush Tattoo Pro Stencil Trash Polka
Stock:

Out Of Stock

Model:

Trash Polka
Wiser Tattoo Pro Stencils
Airbrush Tattoo Pro Stencil Trash Polka
Please note Skull not included in this stencil
Anyone Can Now Create Realistic Tattoos in Minutes!
Live body art always draws a crowd and we guarantee: No crowd has ever seen a performance like the one you can provide using the TattooPro™ airbrush stencil system. These incredible designs can be done in minutes – providing you with incredible earning potential at festivals, trade shows and private events.
To make it easier for our retailers to sell our products - we create Free online YouTube Video Tutorials to help empower and motivate artists to try our products to help build their business.

Currently the TattooPro Stencil line has 11 different stencil kits, plus a freestyle tool kit. In the videos and on the card designs, we also use the Graffiti Madness kit as it offers a great signature addition to the tattoo designs. New design sheets will be added to the collection on a regular basis
This tattoo themed stencil line is growing, with new designs added regularly, follow us on social media for regular updates!