Dupe Magazine Issue 2 and 3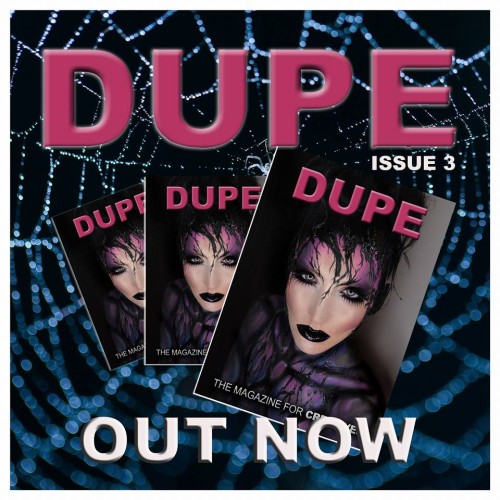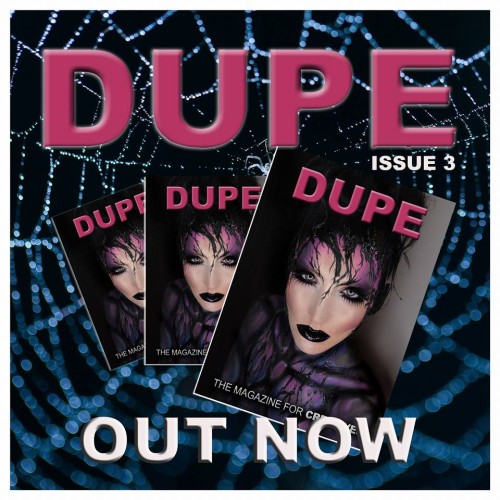 Out Of Stock
Dupe Magazine Issue 2 and 3
Price in reward points: 500
Stock:

Out Of Stock

Model:

Dupe Magazine Issue 2 and 3
Dupe Magazine
Great Deal!
Grab both printed copies of Dupe Magazine
We are so excited to release ISSUE 3 of DUPEMAG!!!
We are honoured to have some amazing artists featuring in this issue. Read on to find out more
about their careers and who some of them would like, to be stuck in lift with "haha" along with
Unpublished images.
We have our regular columnists: TAL PELEG goes 'dark' for this issue with some Halloween inspired looks she created and her inspiration behind each image.
Detailed step by steps and also a one stroke tutorial
RACHEL is back with her 'Raving Reviews" of face/body paints and special effects makeup
products.
Someone special, 'Jordan Bone' shares her inspirational story with us after being paralyzed
from the chest down after being involved in a car accident.
Other artists featured this issue are Vanessa Knudson, Trent Duckworth, Carole Ferrer,
Maharania Nube, Margi Kanter, Marcio Desderi, Jules,Bentley, Nicky Gardner, Marc Clancy
Jo Khalaf and Tanya Noor. Also our amazin gallery featuring images from talents all around