Face Paints Australia Regular Palette 12 x 10g
Out Of Stock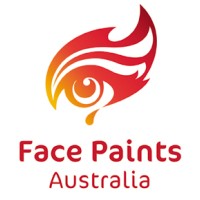 Face Paints Australia Regular Palette 12 x 10g
Stock:

Out Of Stock

Model:

FPA REGULAR PALETTE 12 X 10G
Face Paints Australia
Face Paints Australia professional range is formulated from the highest quality cosmetic grade ingredients. Skin-safe, non-toxic ~ conforms with Australian Standards for Cosmetics. Ideal for hobbyists to professionals, sports fans, school fetes and festivals, children's parties and more. The only limit is your imagination!
Key Features
Essential colour palette 12x 10g individual colours: white, black, red, light blue, mid-blue, green, yellow, orange, pink, light green, brown, purple. Water-activated ~ a little goes a long way. Comfortable to wear, won't crack or peel. Colours are rich and vibrant. Ideal all-round face and body paint, perfect for line work and creating a wide range of designs. Dries quickly.
Application
This product is easy to apply. Activate with a small amount of water. We recommend using a face paint brush or sponge. Don't be afraid to experiment!
Cleaning & Safety Instructions:
This product is not expected to cause adverse reactions when used in accordance with the directions on the label. Discontinue use if irritation or rash develops. Children under six years should use with adult supervision. Don't wear around eyes & lips too long. Remove with soap & water. Remove any traces of colour with cosmetic remover or baby oil. Avoid contact with fabrics. Materials Safety Data Sheet is available upon request, email us.
Store in a cool, dry place. Avoid adding too much water and allow product to dry properly in-between use. Life-span is 18 months after opening.TIP: write the date of first use on the bottom of the label for future reference.