Face Paints Australia One Stroke Boronia
Out Of Stock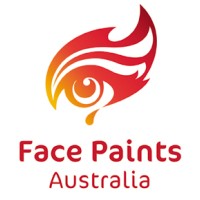 Face Paints Australia One Stroke Boronia
Stock:

Out Of Stock

Model:

Boronia
Face Paints Australia
Cleaning & Safety Instructions:
For external use only. May cause irritation to sensitive skin, discontinue use if irritation or rash develops. Keep out of reach of Children. Children under six years should use with adult supervision. Don't wear around eyes & lips too long. Remove with soap & water. Remove remaining traces of colour with cosmetic remover or baby oil. Avoid contact with fabrics.
Face Paints Australia's MSDS, Materials Safety Data Sheet is available upon request, email info@looneybin.com.au
Vegan & Vegetarian Statement from Manufacturer:
Face Paints Australia "... comply with a vegan or vegetarian diet. They contain no animal ingredients or animal by-products, use no animal ingredients or by-products in the manufacturing process, and are not tested on animals.
Unsuitable for children under 36 months due to small parts which may cause chocking (this is related to the kids manipulating the product, not regarding kids being painted). Store in cool and dry location with lid close when not in use (make sure all added moisture is dry before closing the lid). Use within 18 months of opening the package.
All cosmetics can on rare occasions cause allergic reactions. This product should not be applied to broken or sensitive skin. Test by placing a small amount to the wrist, if reaction occurs within 30 minutes do not use.