Face Paints Australia Neon and Metallic Palette
Out Of Stock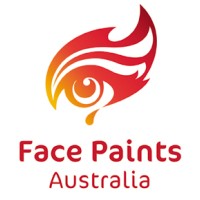 Face Paints Australia Neon and Metallic Palette
Stock:

Out Of Stock

Model:

FPA NEON/METALLIC PALETTE
Face Paints Australia
Face Paints Australia is a highlighly pigmented, water based paint available in Essential, Metallix and Neon ranges with a wide variety of unique vibrant colours. Split cakes are also available for use with a sponge or brush.
Face Paints Australia are endorsed by artists such as Lynne Jamieson, Lisa Marie MacKinnon, Jenny Saunders and Dutch Bihary.
Contains 12 x 10 g metallic and neon face paint and 2 brushes 1 x flat brush and 1 x round brush
How to apply and remove it?
Apply with a dampened sponge or brush. We recommend that you apply water to your brush or sponge and then load the makeup rather than spraying your paints. This line of makeup may require a bit more water than other brands. The first time you use some colors you might need to work the color until your break the "waxy" barrier. These colors remove easily with soap and water.